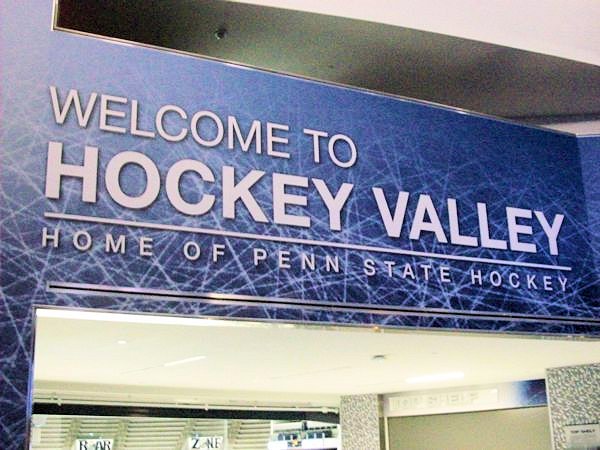 Brunch!
Brunch, January 12, 2014
Pegula Ice Arena
Mount Nittany Room
11 a.m. to 12:30
SEND YOUR CHECK TO Friends of Penn State Menís Hockey, P.O. Box 1104; State College,PA 16804
Guest Speaker: Minnesota Coach Don Lucia at 11:35a.m.
Cost: $20 for Members (FOPSMH) or $30 for Non Members
LIMITED TO THE FIRST 200
Membership
To download an application click here.
Any questions on booster club membership?
EMail membership@fopsmh.org.
Headlines
Team:

Team Site


Facebook



Twitter


Other:
Pegula Ice Arena

Contact Us:
George Weigand
814-237-0099
kwgw@psualum.com

Friends of Penn State Men's Hockey, Inc.
PO Box 1104
State College PA 16804

Webmaster:
William Rusk
webmaster@fopsmh.org